Those providing accounting and financial services are often the backbones of any organization.
They give you the freedom to focus on running your business, without the headache and hassle that comes with managing your own finances, running payrolls or keeping on top of the latest tax laws.
No matter how large or small you are, whether you're starting out as a new business here in Bulgaria or you're looking for additional help as you expand, we understand how difficult it is to run a business on your own, so we want to help take some of the burden off your shoulders.
We have a financial team with wide international practice experience who can provide you with the best advice, from tax planning on one side to handling tax complications on the other.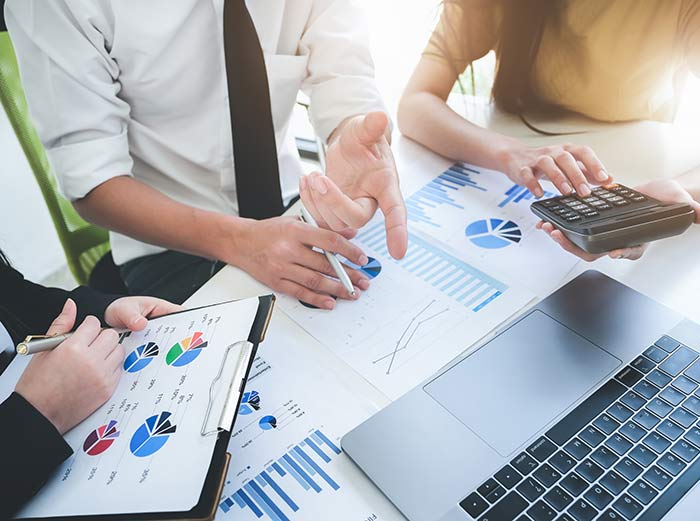 We provide accounting and financial services
Domestic services: ( done in Bulgaria)
Accounting
VAT reports
OSS and IOSS declarations
Preparation and submission of annual financial reports
Preparation and submission of statutory reports to the Bulgarian authorities
Outsourcing of accounting, bookeeping,tax compliance, payroll
Prepartion of payroll slips and payments to company employees
IFRS reports
Outsourcing the company's internal financial department-
providing internal CFO and financial department services for the company's international activity
Outsourcing of bookeeping
IFRS reports
We customize our accounting services specifically for the needs of your business, which means we'll be able to provide the perfect mix of preventative services and reactive financial management for you. We firmly believe in building trusted relationships with all our clients, and we'd love to discuss how we can help do the same with you.
To learn how we can help you grow your business, visit our contact page today and book a free 1:1 consultation call with our expert team.