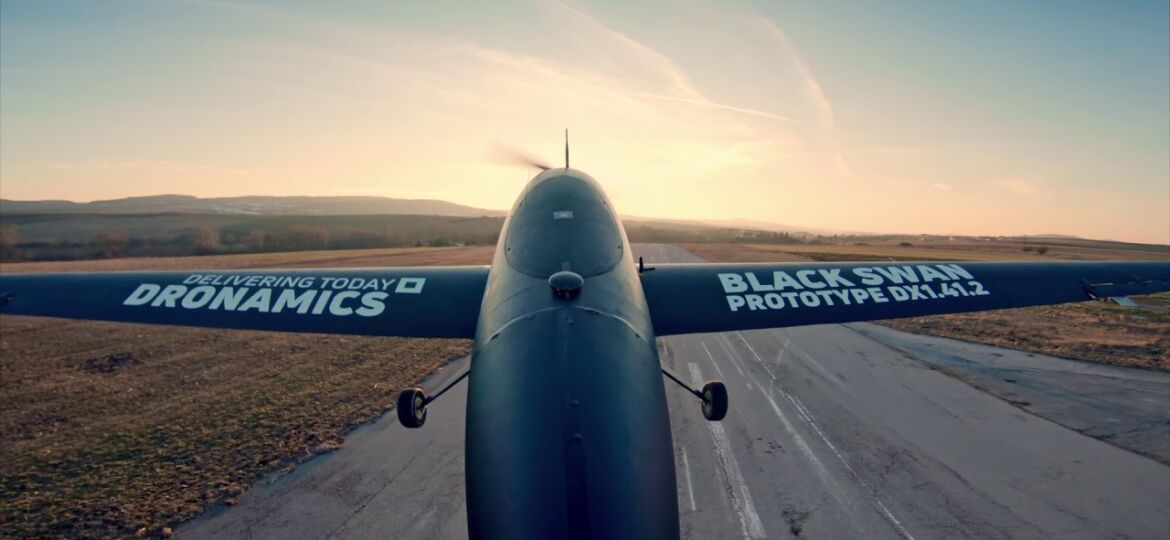 Unmanned aerial vehicles with a range of up to 2,500 km, created by the Bulgarian company Dronamics , will start operating flights from 2022 for the German logistics group Hellmann. In a statement from Reuters in London, executives of the two companies said that in this way they would try to build a model for bypassing complicated and too long supply chains.
This problem has been exacerbated particularly last year by the pandemic-induced reduced flights and large container-clogged ports. Hellmann Worldwide Logistics says the Dronamics drones are a "real change in the rules of the game."
"This does not mean that we will be transporting 80% of our cargo by drone tomorrow, but it is an important addition for transport in continental Europe," Jan Kleinelastyus, COO for air transport at Hellmann Worldwide Logistics, told Reuters. According to him, drones do a good job for emergency supplies such as spare parts for machines, vaccines, blood plasma and pharmaceuticals.
Dronamics was founded by Svilen and Konstantin Rangelovi and today has an international team as well as contracts with 39 airports in 13 countries. According to Svilen Rangelov, the goal from next year is to use 60 drones for several customers, including Hellmann.
"Our planes have a standard engine, they are already certified and the regulators know them well, so we reduce the risks as much as possible. We are also working on several issues such as encryption to protect them from hacker attacks and manipulation of GPS data," he added.
It is a model called by the company "Black Swan" – "because at first it sounded like something impossible, but we persisted." It can carry up to 350 kg of load at a speed of 200 km / h. A 400 m runway is enough for them to take off and land, and for now the drones will only fly between airports, but according to their creators, they can also land on short primitive runways. The latter means that they will be able to fly from point to point, delivering the cargo on the same day, which is not always possible on land and over water in the current organization of logistics.
Less than a week ago, the company announced that it had added 3 German airports to its network – Paderborn-Lipstadt, Rostock-Laage and Weeze – thanks to which it will be able to serve nearly 13 million people in a one-hour flight.