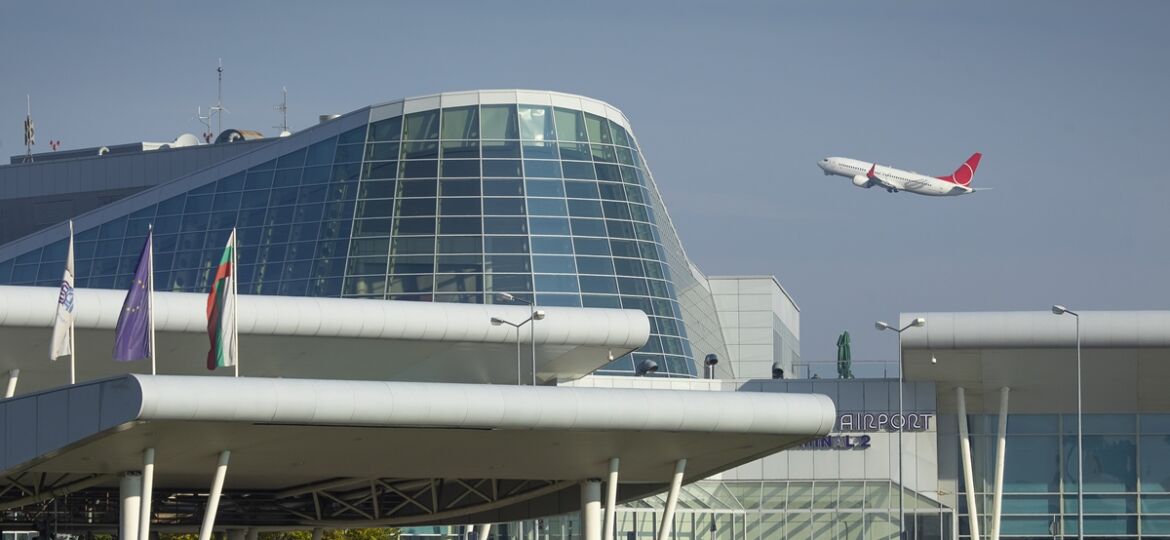 SOF Connect has unveiled plans to redevelop and modernize Sofia International Airport over the next decade.
Sofia International Airport's (SOF) operator SOF Connect has unveiled exciting new plans to redevelop the Bulgarian capital's main hub. On Wednesday, the aviation group announced a BGN 150 million ($83 million) investment in Sofia Airport over the next three years, developing the airport into a sustainable and modern airport.
Upcoming additions
Development plans are set to include the construction of a 20-megawatt solar farm to provide the airport with sustainable energy. At least five megawatts are set to be implemented before 2025, with the remainder rolling out through the end of the decade.
Passenger experience will be completely overhauled too. Terminal 2 is set to be reconstructed to take over flights from the 70-year-old Terminal 1, while a third terminal is scheduled for commission in 2030. To meet anticipated demand, SOF Connect will also construct three new public car parks, implement a newer, more efficient baggage management system, double check-in space, bolster security, and up border force support.
Terminal 2 is to be designed by Bulgarian architectural firm IPA in partnership with French group 1PAX and consultants EGIS Avia. While features remain subject to confirmation, the airport has already announced the addition of a 2,000 square meter shopping area, featuring new concept catering facilities, restaurants, and bars.
Airside, three new boarding bridges to handle long-haul widebody aircraft will be added to the terminal, upping the airport's capacity for intercontinental destinations. The airfield and runway are also subject to repairs and rejuvenation. Jesús Caballero, Sofia Airport CEO explained,
"We are investing in the future of Bulgaria. We are not only fulfilling, but we will exceed our investment program. BGN 150 million will be the contribution of SOF Connect to the Bulgarian economy by the end of 2025 to ensure the transformation of the capital's airport. "We are also actively working on improving the air connectivity of the city and the country – more destinations from Sofia Airport mean new businesses and more jobs, as well as promoting the country internationally."
Growth for Sofia Airport
Pre-pandemic, Sofia Airport handled roughly 7 million passengers per year, with the city connected to a wide variety of destinations, primarily across Europe and the Middle East. While passenger figures lagged through 2021 and 2022, during April 2023, the airport welcomed over 614,000 passengers, close to 2019 levels.
Domestic travel at the airport remains around 15% lower than pre-pandemic. Popular regional destinations Varna (VAR) and Burgas (BOJ) saw just 17,843 passengers through the month, a decline of over 3,000 people across both routes.
Passenger satisfaction remains high, despite some of the airport's now-outdated facilities. Announced in April, the airport confirmed it had met all the requirements for the first of five levels outlined by the Airport Customer Experience Accreditation Program. Moving towards its re-development, SOF Connect will target meeting all five stars, ensuring top level customer satisfaction through modernized and optimized systems.
Source: https://simpleflying.com/