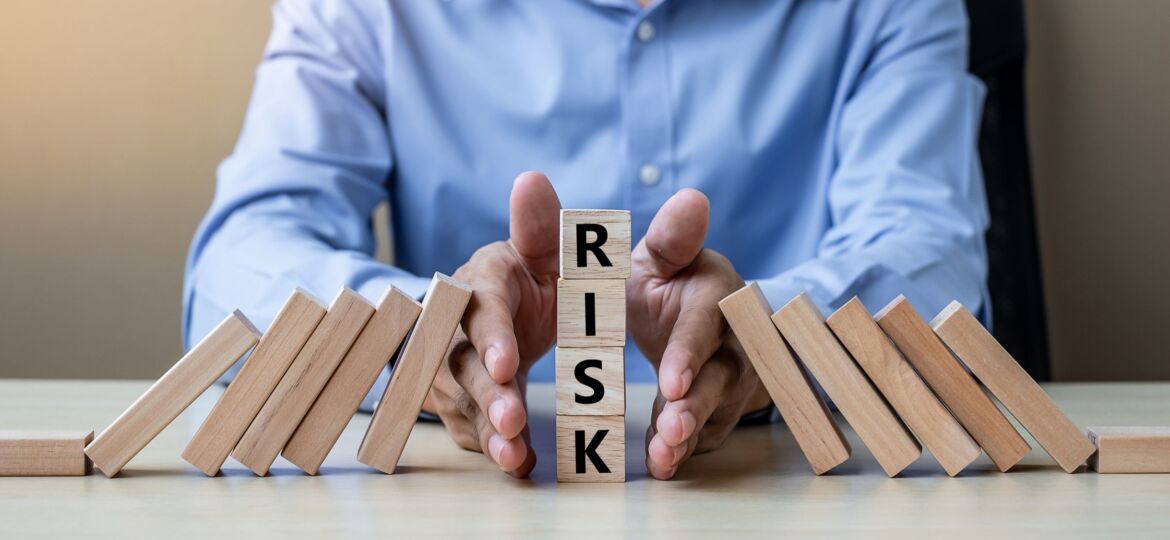 The high failure rate of small businesses is well-chronicled. However, there are ways to mitigate risks and maximize your chance at entrepreneurial success. Here are a few tips for ensuring your venture doesn't become a fatal statistic in a hypercompetitive and dynamic marketplace.
Seek But Also Test Opportunities
Seeing if it sticks after you've rolled the financial dice isn't prudent. An idea may seem like a good opportunity, and for many that becomes the start of a rough and often fatal journey in solopreneurship. They forge ahead and spend a lot of capital without first verifying their thesis.
"You can minimize risks by doing research or by testing the market before a full launch," says Myles Broom, cofounder of The Normal Company, a marketing agency for brands in the fashion and beauty sectors. "Get proof that there's actual demand for a product or service. Avoid overcommitting to an unproven idea."
Cameron Farthing, the agency's co-founder, says to determine burn rate so you can plan how much cash reserves are needed. "Know how much cash will be leaving the business in the next few weeks and months before new accounts create cash flow, otherwise you may not be able to meet payroll and overhead." The Normal Company accelerates growth through e-commerce strategy, email marketing and social media ads: Campaigns typically result in 2-7 times ROAS (return on ad spend), per Broom and Farthing.
Exploit Strengths
Competitors won't play nice and in many cases won't be ethical. Business is tough and entrepreneurs should tilt the fight in their favour by assessing strengths, weaknesses, sources of funding and sustainable competitive advantages. Do you have proprietary technology or processes that differentiate your venture? Do you hold a defensible position? Are you targeting a niche market? There are other tough questions: What will happen when cheaper goods flood the marketplace from copycats who have plagiarized your product? It helps to leverage unique strengths and turn them into an advantage. A strength is something that you've been good at for years or an entire lifetime. It's an area where you can outperform competitors.
Have expertise in your product or service. Business is a sport that requires one or more competitive advantages. Can you serve customers better or faster? Can you provide superior offers?
Prioritize Your Family's Needs
People who start a small business in their 30s, 40s and 50s must prioritize family. That means continuing to have income that supports one's spouse and kids given that the startup will burn cash in the initial months. More than half (55%) start a small business because they're ready to be their own boss. However, the No. 1 challenge for owners is lack of capital/cash flow, according to a Guidant Financial survey. A somber dose of reality hits when entrepreneurs have to pay both personal and business expenses.
Sean Castrina, who has founded more than a dozen profitable startups and wrote the book "World's Greatest Business Plan," does not advise aspiring entrepreneurs in their 30s or older to quit their jobs unless the venture already provides a point where it is replacing 60% (at a minimum) of their current employment income.  Will your startup generate more profits than your current salary and benefits?
Diversify Your Revenue Streams
Too often, small businesses rely on a single product or one big client to generate the majority of their revenue. But what if that client suddenly stops paying, or what if a competitor's product is suddenly better? Both of these situations are entirely realistic – in fact, 75% of startups experience one or both of these.
To counteract the possibility of this happening, it's important that you expand your revenue streams as much as possible without stretching your company too thin. Being resourceful and creative when thinking about new income streams is key during this process. For example, a coffee company might find a new revenue stream by reaching out to nearby small businesses and providing a subscription-based service to bring coffee to them each month. Surprisingly, revenue stream diversification can be done without spending much money as highlighted in the example above. Creating new revenue streams for your business can be as simple as shifting your marketing message about a product to a different niche or changing from a one-time buy to a subscription model. Beyond a marketing budget, you might not even need overhead capital to create revenue streams.
If you take the time to create revenue sources now, rather than when you're in financial distress as a business, you'll be able to explore those ideas more productively. You'll also be able to increase the financial security of your business and your employees, ultimately keeping your business safe from any unexpected financial risks that might come your way.
Source : https://www.inc.com