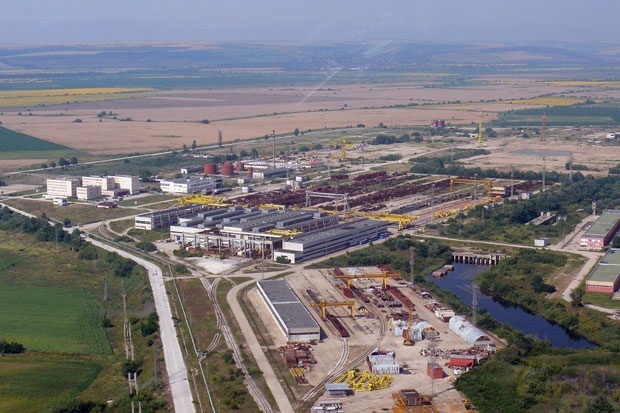 If a procedure to privatize the Belene nuclear power plant (NPP) project takes place, it will certainly be successful, Bulgarian Energy Minister Temenuzhka Petkova has said.
"We can only saw what the real investment interest is after a privatization procedure," Petkova has told the Bulgarian National Television in an interview.
She has reiterated that Bulgaria would only pursue the project without any state guarantees or long-term energy purchase contracts and under conditions of a "strong presence of strategic investors".
"The Bulgarian state does not have the resource necessary to build a new nuclear capacity on its own. On the other hand, such a capacity would create a positive reaction as regards economy and energy," Petkova has explained.
Her comments follow a meeting of Bulgarian state officials with representatives of the Chinese state-owned nuclear company CNNC. The government said after the meeting that the Chinese company had shown interest in the Belene NPP project.
Bulgaria is due to receive the equipment and a nuclear reactor manufactured by Russian company Atomstroyexport for the project's purposes after paying off its debt to the Rosatom subsidiary by next Wednesday.
If it meets the deadline, Atomstroyexport will not demand the EUR 23.8 M interest pile up since June 14, when the international arbitration ruling, forcing Bulgaria to pay more than EUR 600 M to the company, was announced.
The state owned National Electricity Company (NEK), which owes the money, received them as a loan from the Energy Ministry and is to pay them back within seven years.
Bulgaria is now "inspecting the equipment" on site, with experts from Bulgaria's Kozloduy nuclear plant visiting the Russian facilities where the devices are being stored, Petkova has explained.
Sofia is now considering options to revive the Belene NPP project which was abandoned by outgoing Prime Minister Boyko Borisov's previous government. It is due to receive the reactor and all the equipment after paying the debt and maintains it has to be either sold, a task it failed to accomplish, or build Belene NPP under new conditions.
On the Inter connector Greece Bulgaria (IGB)'s market test phase that ended recently, Petkova has said that, apart from the five companies that gave offers booking 1.5 billion cubic meters of the capacity (more than half of the maximum volume), "several other companies" showed interest but failed to participate as they had not taken part in the first market test.
The outgoing government ponders ways to involve them in the capacity booking even though they did not participate, Petkova has made clear.
"What comes next is full liberalization of the electricity and gas markets. This is what will matter from now on. The energy sector needs tranquility, sustainability and reason.
"If diversification has been talked about for years until now, we achieved some real steps for these two years," Petkova has said.
Source: http://www.novinite.com/