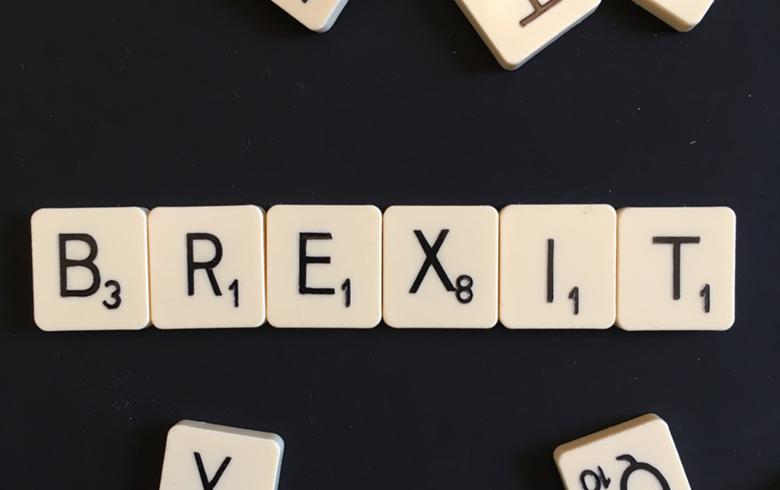 UK-Bulgaria relations will not be much affected by Brexit. The two countries having extensive bilateral work on border protection, security, education, culture and people-to-people links, said Tom Hines, Head of Political Section at the British Embassy in Sofia.
Haines made the comment during the first part of a discussion titled BREXIT – the British and Bulgarian Business Perspective organized by the British Bulgarian Business Association (BBBA) and held on Thursday.
He underlined Britain's commitment to improving the business climate in the southeastern European nation, citing his country's assistance to Bulgaria, by providing expertise and training, on regulatory impact assessments for legislation – a requirement recently passed by the Parliament in Sofia.
"While the UK is leaving the EU, we are not leaving Europe… We will remain strong partners with Bulgaria," Haines added, pointing to the doubling of UK-Bulgaria trade in the past ten years and to his country's position as the fifth-largest investor in Bulgaria.
The UK will seek a deal with a maximum freedom on the single market which will be based on "a unique model, not that of Canada or Norway," he has made It clear.
"Uncertainty is already affecting the business in Bulgaria,"
BBBA Chairman John Munnery noted. UK outsourcing is to some extent on hold until tariff issues are solved and this is "a good reason for Bulgaria to support a soft Brexit," he argued.
Businesses also want a soft Brexit as the UK imports GBP 60 B in goods from the EU, much more than what it exports, he emphasized.
Britain will seek to have its own laws on migration and insist the access to free market should not be tied to free movement for EU nationals, but will continue to look for seasonal workers and foreign labour. "We don't want to see the door shut to foreign workers."
Eighty-five percent of bank managers expect no consequences of Brexit for the Bulgarian economy, said Julian Mihov, Director of Market, Industries and Business Development at EY.
Citing the recently published EY annual banking barometer, he noted that, by contrast, around 70% of bankers from European countries believe their businesses will be affected.
Trade, migration and regulation will be the three critical areas affected by Brexit, outlining the possible tax implications for Bulgarian businesses.
From a Bulgarian business perspective Brexit may offer lots of trade opportunities, but one has to keep in mind that many agreements will stop being active once the UK leaves the EU, he added.
While businesses doing cross-border production are currently enjoying the status quo, the change will possibly lead to the introduction of customs duties, administrative complications relating to VAT and change in the place of supply of services, alterations in excise duties and other issues. Withholding taxes will also be affective as EU directives on taxation will not be implemented anymore, and this could create complications e.g. with the payment or royalties, even though Sofia and London already have a separate double tax treaty.
Problems may arise as regards regulations of the financial sector, personal data protection and telecommunications. For example, EU data protection laws require for user data to be stored on EU-based servers, which may cause a "huge problem for the UK," in the way the United States is experiencing it now.
Non-applicability of EU legislation might hamper access to the UK market of Bulgarian companies (those operating in the UK are primarily from the IT sector".
Immigration issues, on the other hand, will trigger the need for work permits and visas – a problem, considering the limited number of UK visa centers, he noted. Sectors such as gambling (with a vast UK business interest in the industry in Bulgaria) and football (with Bulgarian and other EU countries' players finding more difficulties playing in Britain) may see some repercussions.
As regards foreign direct investment, however, "[EY] does expect that Brexit potentially may increase the interest of UK businesses coming to Bulgaria."
Outsourcing activities in Bulgaria will be particularly affected by Brexit as these cover many industries, including manufacturing, and a range of services, warned Katerina Kraeva, Partner at law firm Wolf Theiss.
Expectations based on her firm's analysis are that business process outsourcing will account for around 6% of Bulgaria's national output by 2024. Apart from the possible increases in customs duties and data transfer issues, uncertainty will loom as to intellectual property, a possible trend for companies to renegotiate their contracts citing Brexit, and the need for parties to make a choice of law.
More than 50 representatives of British, Bulgarian and international companies attended the event, the BBBA estimates.
It has also said it intends on organizing more discussions in the months to come.
Source: http://www.novinite.com/