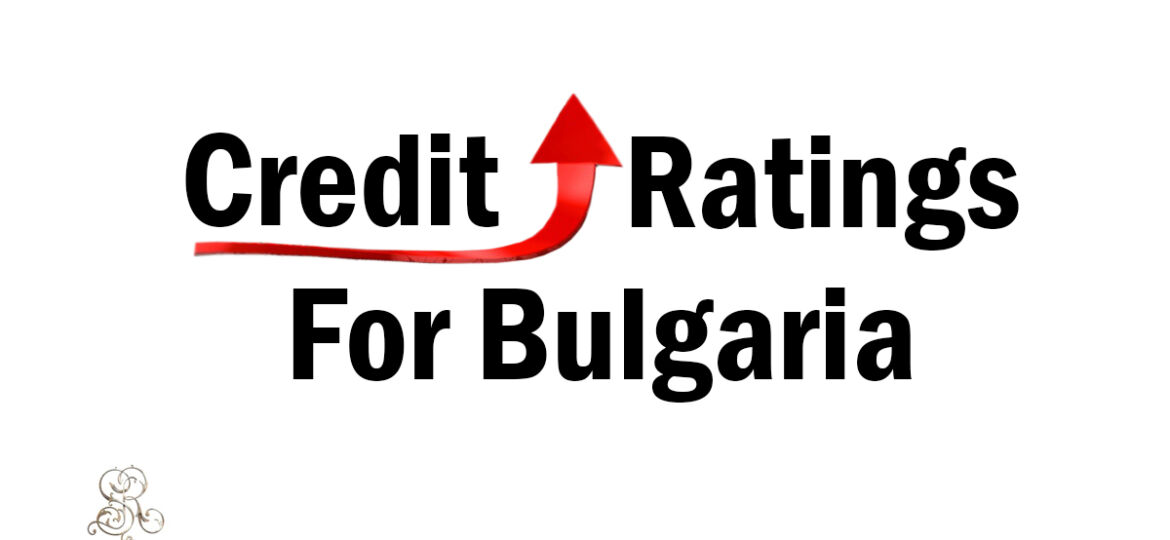 Fitch Ratings has upgraded Bulgaria's Long-Term Foreign- and Local-Currency Issuer Default Ratings (IDRs) to 'BBB' from 'BBB-'. The outlooks are stable, the ratings agency said on December 1 2017.
The same day, S&P Global Ratings raised its long- and short-term foreign and local currency sovereign credit ratings on Bulgaria to 'BBB-/A-3' from 'BB+/B'. At the same time, the agency raised its transfer and convertibility (T&C) assessment to 'A-'. The outlook is stable, the agency said.
S&P Global Ratings said that the upgrade reflects Bulgaria's improving external metrics, underpinned by a multiyear expansion of exports, amid a rise in domestic savings.
"In our view, the risk of material and abrupt shifts in external financing flows, particularly in foreign direct investment (FDI), has reduced significantly," S&P Global Ratings said.
Fitch, announcing its decision, listed high rating drivers as including a prolonged decline in external debt ratios that had led Bulgaria's external finance metrics to outperform the majority of its 'BBB' peers.
Including data revisions, Bulgaria's net external creditor position strengthened to 8.6 per cent of GDP in 2016 from a net debtor position of 2.1 per cent of GDP in 2015, Fitch said.
Bulgaria's net creditor position is forecast to strengthen further, staying above the 'BBB' median net creditor position of 0.8 per cent of GDP, the agency said.
Current account surpluses averaging 3.4 per cent of GDP are also forecast for 2017-2019, supported by gains in export competitiveness and a diversifying export base. This compares with the 'BBB' median current account deficit of 1.2 per cent of GDP.
Bulgaria's sovereign external buffer continues to strengthen as reserves climb, the agency said. Foreign reserves represent 49.7 per cent of GDP, equivalent to 10 months of imports.
An external liquidity ratio of 215 per cent (end-2016) provides more than adequate liquidity support for Bulgaria's long-standing and credible currency board regime, Fitch said.
Source: http://sofiaglobe.com