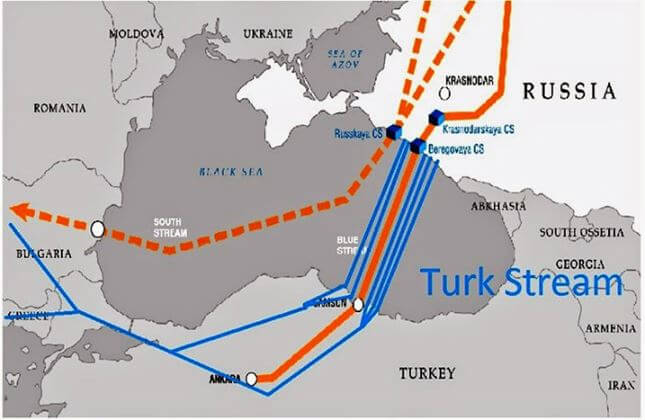 The Prime Minister Boyko Borisov is categorical that he will sign the Road map for delivery of 15.7 billion cubic meters of gas from the Turkish stream pipeline. This was stated during the annual meeting of Bulgarian ambassadors in Sofia.
The prime minister assured that the European gas hub "Balkan" is the key for Bulgaria to become a transit rather than an ordinary customer. Borisov says he expects a letter from the EU about possible negotiation for a direct pipe to Bulgaria ( It is Interpreted as the second ray of "Turkish Stream".)
Regarding the reorganization of the energy flows, Borisov said that the country has used the time and has already done a lot in the gas transmission system. "We have replaced the compressor stations, we are building inter connectors – the one with Romania is already done. The inter connectors with Turkey, Serbia and Greece are now in a process of contraction", Borisov said. He specified that if everything goes according to the plan, the first sod of the inter connector with Greece will be made in October.
He pointed out that we have the best gas transmission system. "80% of all the compressors in the Balkans are in Bulgaria – all of them are only high quality US production. If we receive a cheap liquefied gas from the LG terminal in Greece, it will allow us to export even in Ukraine. This will reduce the price, it will give to the suppliers a competitive edge and we will have success."
Source: https://news.bg