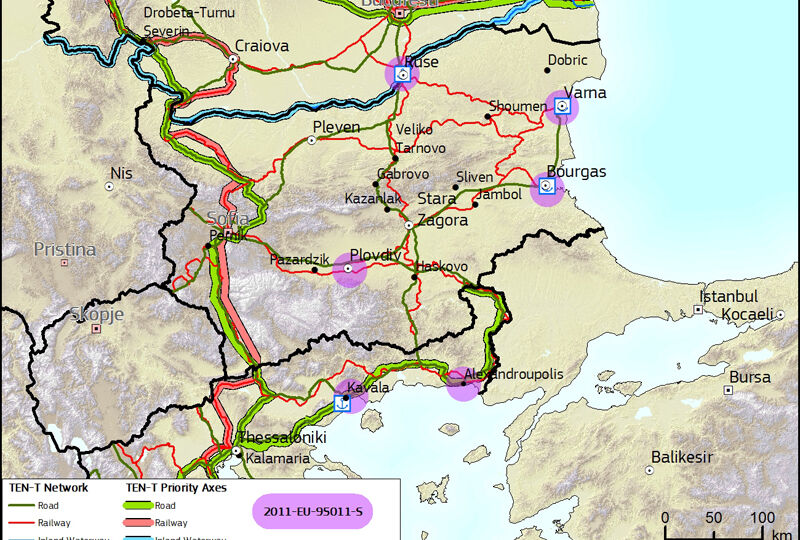 Bulgarian Minister of Transport, Information Technology and Communications Ivaylo Moskovski and Greek Minister for Infrastructure, Transport and Networks Christos Spirtzis have agreed to extend the multimodal transport corridor between the two countries.
The corridor will connect the ports of Varna, Burgas, Kavala and Alexandroupoli, the ministry's press office announced, quoted by Focus News Agency.
At the meeting today, the Greek part accepted Bulgaria's proposal to include a connection with the port of Ruse in the joint project. This will result in a multimodal corridor servicing road, rail, sea and river transport, as well as a shortcut to the countries along the Danube.
Minister Spirtzis proposed that a rail link with the port of Thessaloniki be included in the corridor to reach larger commercial markets. The two ministers united around the position that it is a project with high added value that will attract investors from the Middle East, China, Russia and other large markets.
Another topic discussed was the alignment of standards for port, rail and multimodal services between the two neighbouring countries, with the idea of all documents being handled on a "one-stop-service" basis for the entire corridor. This will reduce the administrative burden and greatly facilitate business.
In view of the common position adopted, the two countries will shortly sign a Memorandum of Understanding for the construction of the Ruse – Varna – Burgas – Alexandroupoli – Kavala – Thessaloniki corridor. Minister Spirtzis pointed out that Greece would fully support Bulgaria during its EU Council Presidency in 2018 and hoped that topics of mutual interest to all countries in the region be discussed.
Source: novinite.com