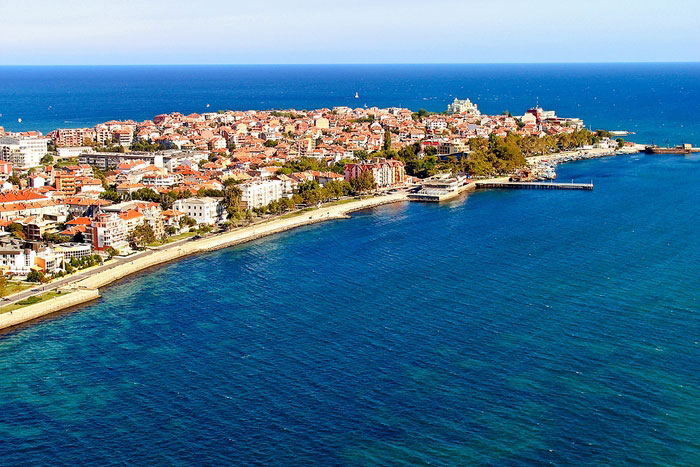 Large tour operators in western European countries are preparing for the summer season, while lots of bookings are already coming in. Everyone wants to tan their pale faces on beaches in Sozopol, Slanchev Briag and Golden Sands, it seems.
Last year, Bulgaria welcomed more foreign tourists than it has inhabitants. Around 8 million vacationers hit Bulgarian soil in 2016. This year, there might be even more. There definitely will be another full-blown invasion at the Black Sea coast. It will be huge. It will be fantastic.
The snow in Bulgaria had not completely melted, when the German division of the giant British tour operator Thomas Cook announced yesterday, they intended to add 10,000 additional seats on flights to the Bulgarian coast. From May 30th to October 3rd, 2017, Condor, a charter airline owned by Lufthansa, will fly from Düsseldorf to Varna. More "tourist bombers" will be taking beach enthusiasts from Frankfurt to Varna, along with their tiny plastic shovels, buckets, bikinis and sunscreen bottles. Those connections will be operational on Tuesdays.
Another huge tour operator in the land of Goethe, Porsche and Cuckoo clocks, Neckermann Reisen, loves Bulgaria too. During the summer season, they will have daily flights to the Bulgarian Black Sea from Düsseldorf, as well as five flights per week from Frankfurt to those beaches.
The British division of Thomas Cook tells its customers, because of "the beach resorts and the glorious nature in Bulgaria", plus surprisingly good value for money, it was "no wonder" that Turkey's northern neighbor had gained in popularity.
While package vacations in Bulgaria seem to be selling better than hot sausages, an all-out competition war is going on between cheap airlines too, since they are determined to benefit from Bulgaria's popularity as a beach vacation destination. Wizz Air even ordered a new Airbus jetliner, in order to be able to offer truckloads of new flights to Varna, from London and Berlin.
Ryanair isn't sleeping either. They just added a third Bulgarian destination.
source: http://foreignersandfriends.com