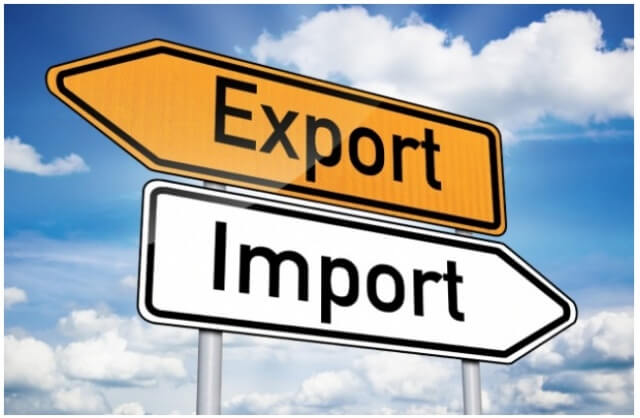 The Bulgarian exports in 2016, measured in euro, marked an absolute record of 23.6 billion euros, the Bulgarian Industrial Association reported.
Compared to the base year of 2001, the increase was 4 times. Bulgaria is ranked 62 among exporters.
The following export product groups represent the highest value
-electrical and electronics;
-fuel and electricity;
-machinery and apparatus.
For the period 2012-2016, Bulgarian exports, measured in US dollars, decreased by 2%, while world imports declined by 4%. These trends are different for the different goods groups.
Exports of electronics and electrotechnics with an average annual growth of 7% are best represented, with world import growth of 1%. Exports of machines and apparatus also increased by 2%, while world imports declined by 2%. In these two important commodity groups Bulgarian exporters gain market share and shift their competitors from the global markets.
Losses sectors are fuels and honey where we lost market share and international prices are rising.
Sixth and seventh in our export list are clothing and pharmacy, but there we lost market positions, followed by parts and assemblies for vehicles and plastic products which won market positions. Expert estimates that on eight place is the export of special production (about 808 million dollars), which is a growth of about 57% compared to 2015. We lost market share for the oil seeds as well.
The goods with the highest value in our export list is the cathode honey, despite declining exports and losing market positions. Following are light fuels, medium heavy fuel, wheat and medication. These 5 goods account for 15.1% of our exports.
Among the leading products are the parts for electrical panels with 36% growth and biodiesel with 205% growth ( the biodiesel growth 2016/2015 is 495%).
The greatest potential for growth have the following sectors: pharmacy, cathode honey, sunflower seeds, wheat, anodic honey, maize, rapeseed and other low value added products (except the pharmacy).
Our goods, sorted by their position in the world exports, show some resilience. There is a new leader: we are at the first place in the world for exporting garments and shoes with asbestos threads. The only buyer is Poland, according to the Bulgarian statistics, but Poland does not report imports from Bulgaria of this commodity. The export of reinforced rubber pipes and duck meat is gaining momentum. The coriander, for whose exports we were in first or second place in the world for years, marks a gradual decline, mainly because of the increased exports from Russia.