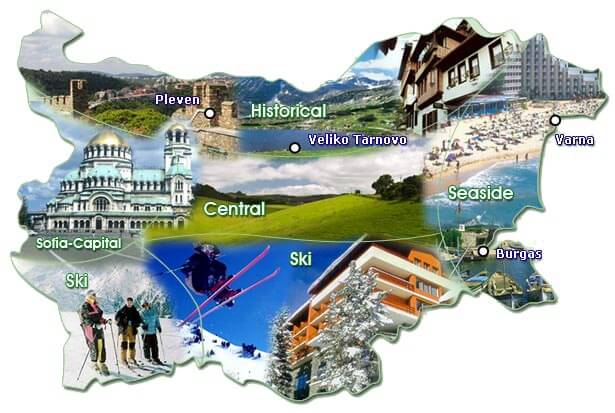 Jan/Feb 2017 Tourist Visits of Foreigners in Bulgaria up 18.6%
In the first two months of 2017 foreigner tourist trips to Bulgaria increased by 18.6 per cent year-on-year, data of the Ministry of Tourism show.
The information was released at a Wednesday news conference, at which the caretaker Minister of Tourism, Stella Bankova, said that compared to the same period in 2011 these visits have increased by 54 per cent.
Recreation and vacation visits amounted to about 55 per cent of all visits and have registered a 11.5 per cent growth.
In terms of tourist visits of foreigners tourism has followed an upward trend, the minister said. There was a decline in 2015, but that was overcome last year by a 16 per cent rise. Compared to 2014, however, it was 11.4 per cent.
A total of 717,718 visits of foreigners with the aim of tourism were registered in January-Feruary 2017.
Revenue from overnights in 2016 reach 1,200 million leva, or 18.9 per cent more year-on-year. Revenue increased, both from foreigners (by 22.5 per cent) and from Bulgarians (by 10.4 per cent), National Statistical Institute President Sergei Tsvetarski said. Tsvetarski also participated in the news conference.
Last year a total of 38.6 per cent of the beds at accommodation establishments were booked, up 4.3 percentage points compared to 2015. Most of the bookings (50.5 per cent) were registered at four- and five-star hotels.
Overnights at accommodation establishments in 2016 rose by 14.6 per cent year-on-year and reached 7.2 million, including 52.9 per cent Bulgarians, who spent and average two to four nights, and 3.4 million foreigners, 67 per cent of whom were accommodated at four- and five-star establishments.
Source: bta